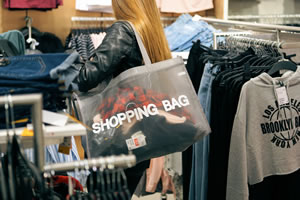 March has come and the summer has ended. March, April and May are time for the retailers Autumn Sales. There are quite a few long weekends and school holidays in this period and there will be sales aplenty for the savvy shopper. Retailers are trying to get rid of Summer stock and rolling out the early Winter lines. And services may be pushing for the End of Financial Year.. Anytime is a good time to shop for a sale but the Autumn Sales have the prices falling off the rack, just like the Autumn leaves falling from trees! An don't be afraid to haggle a little especially the longer it goes into Autumn.
Retail and Wholesale - Mattresses Direct to Public - Luxury Hotel Mattresses
Retail - Herbanica - Pure Australian Botanicals
Retail - J&D Collins - Mornington Peninsula Used Cars
Retail - Ten Little Indians - Online Kids Clothing
Need an Autumn Getaway?
Get out and about this Autumn. Whether it is the Easter School holidays or one of the long weekends like Anzac Day or Labour Day, why not treat yourself. And remember Mothers day is in May too! We have listings of various venues, events, and accommodation. So check them out and a get away may appeal. See the Autumn Getaway menu link.

What's going on this Autumn?
Autumn encompasses March, April and May in Australia. There are so many good things to do and a great bunch of Big Days happening that are extra special at this time of year.
It's even better when they are long weekends and we've got a few of them for you.
Make sure you checkout all the good things for :
Labour Day (First Monday in March in Westerna Australia, Second Monday in March in Victoria & Tasmania and First Monday of May in Queensland)
Easter - So much fun all around Australia and lots happening.
Anzac Day - The 25th April all around Australia.